The mojito is the most perfect drink for hot summer days where all you need is a splash of freshness with this delicious cocktail in hand to continue enjoying.
The story behind the mojito is so unique, that a whole special day is dedicated to celebrate its creation.
Its origin dates to the last years of the 16 th century, when Sir Francis Drake prepared the first version of this cocktail mixing schnapps with sugar, lemon and mint, a combination that helped in those times of piracy to reduce stomach pain, prevent cholera and relieve the heat of the Antilles.
Sometime later, this drink became famous in Cuba, which caused it to be the trendiest cocktail in the Caribbean, for that reason we invite you to celebrate this July 11 th the International Mojito Day at Fred's House with our best recipes, which you will fall in love with.
Delight yourself with the Mojito Jengibre prepared with Rum 1.5 fl oz. macerated with peppermint, green lime and ginger, mixed with mineral water and accompanied by sugar cane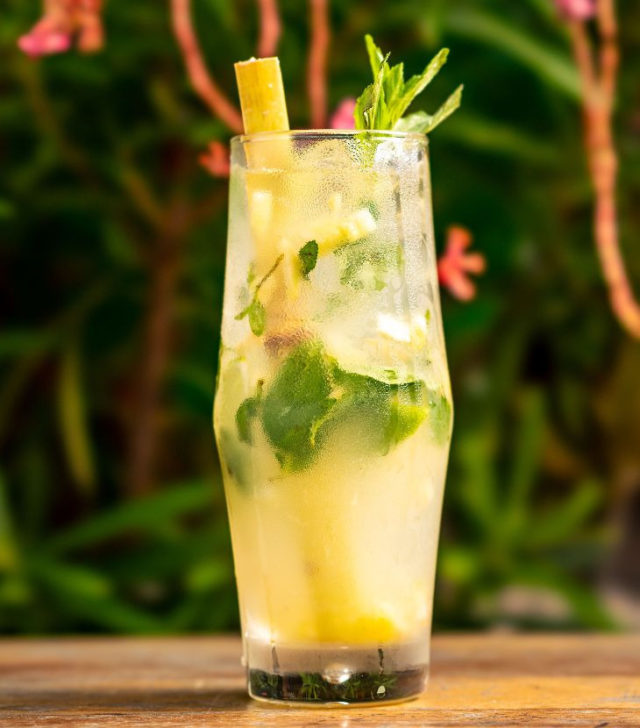 If you are more a sweet person try the Mojito Coco made with Rum 1.5 fl oz. macerated with peppermint and green lime, mixed with mineral water and a sugar cane.
You can also find the Mojito Fred's that will leave you amazed by its combinations of flavors.
Take advantage of the weekend to visit us and let yourself be captivated by the wonders of this cocktail.
See you at Fred's House!