Eating lobster is one of the most enjoyable things to do when going out to eat with friends and family. This delicacy has countless presentations which you can find at Fred's, the best seafood restaurant in Cancun.
Known as the queen of banquets, lobster can be tasted in several presentations as appetizers, cream, and of course as a main course. On this occasion we share with you our variety of dishes made with the best lobster in Cancun guaranteeing a totally memorable culinary experience to enjoy an afternoon with the best sunset view.
Lobster Quesadillas
These tasty quesadillas are made with lobster meat, melted cheese mixture and spring onion in a flour tortilla, served with french fries, guacamole and pickled chili peppers, an ideal dish to start your evening.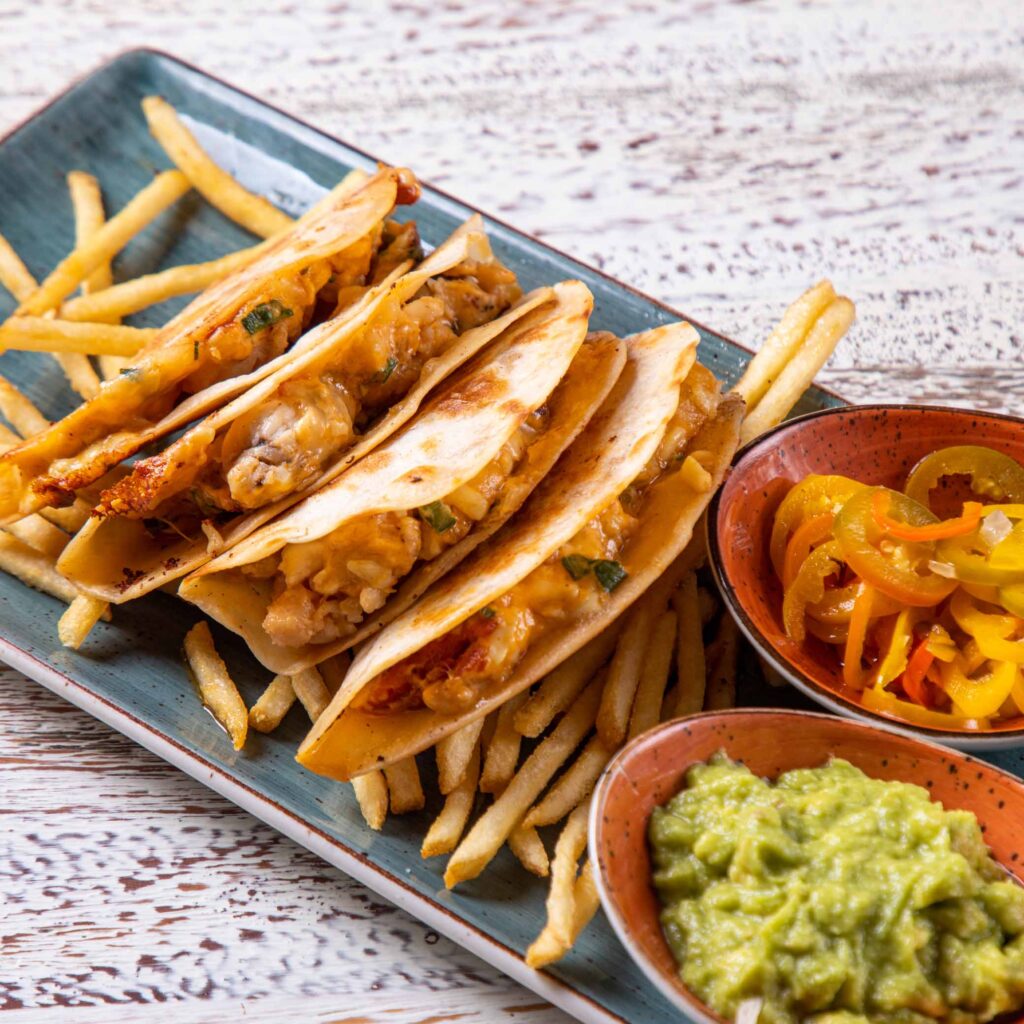 Lobster Bisque
Our creamy and rich soup is made with Lobster Medallion making it an excellent starter to enjoy your dining experience at Fred's.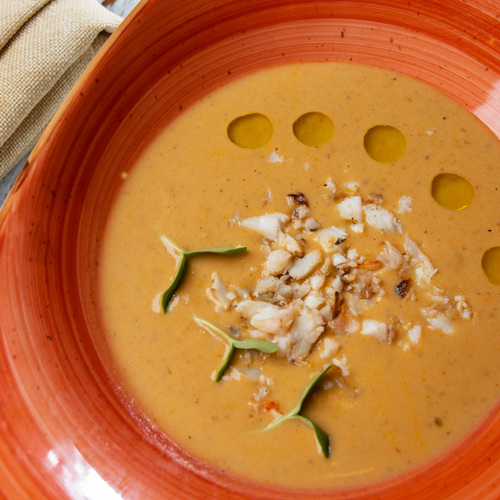 Thermidor Supreme
This classic dish features a whole baked lobster tail with a creamy sauce made with butter, mushrooms, bechamel sauce and mozzarella, and flamed with brandy.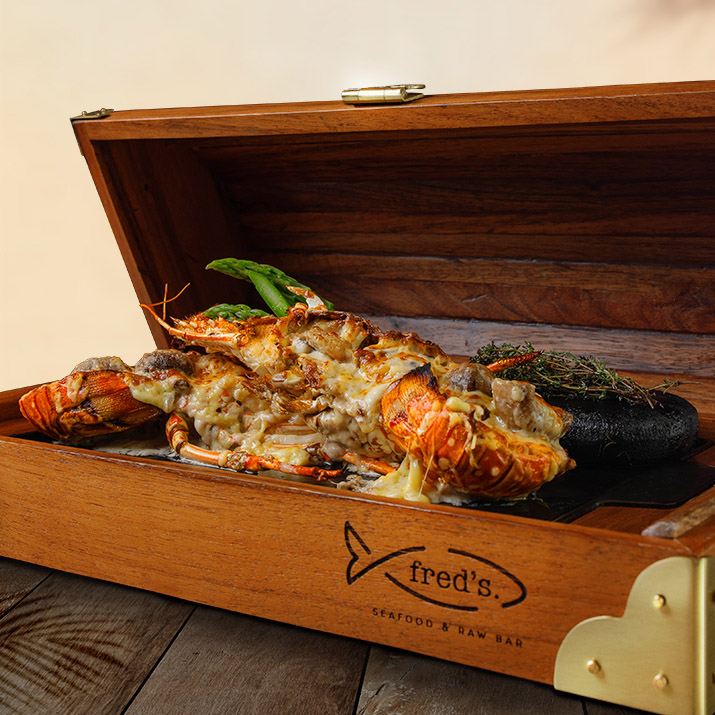 Caribbean Lobster Tail
For a tropical touch to your evening, try our Caribbean Lobster Tail. You can choose the desired preparation: Garlic Mojo, Butter, Grilled or Steamed.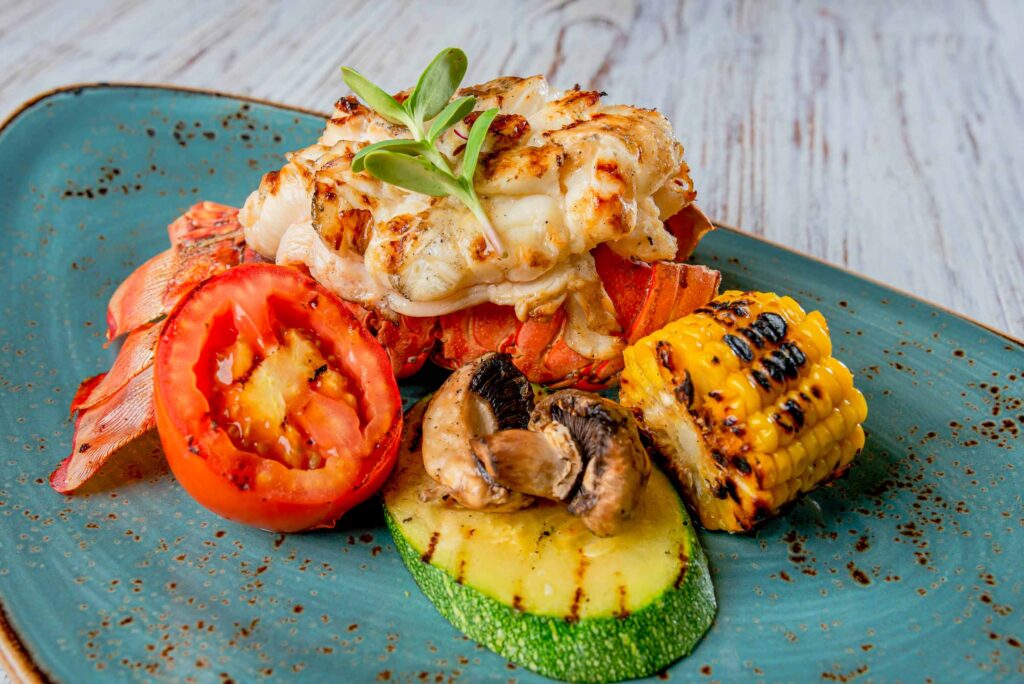 Red Hook Roll
This lobster roll is made with lobster meat mixed with mayonnaise, celery, lemon, chives and Dijon mustard. The perfect balance of sweet and spicy.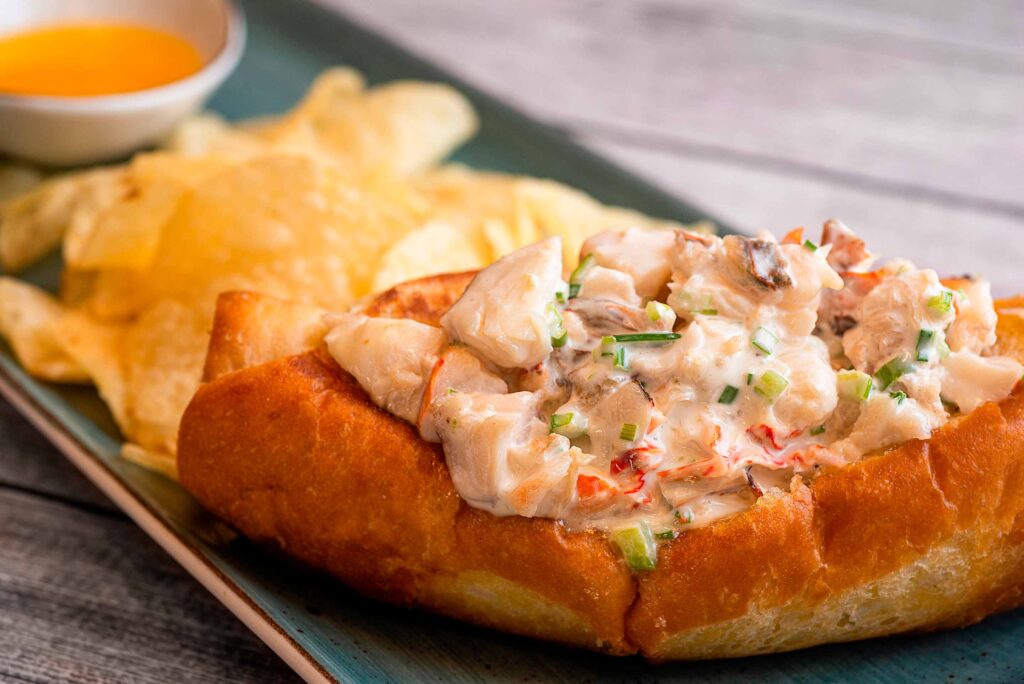 Classic Roll
For a more traditional lobster roll, try our classic version. It's made with high quality ingredients: buttered lobster tail, coleslaw, carrot, apple, lemon and mayonnaise.
Lobster Mac & Cheese
This creamy dish is made with a blend of cheeses, acquiring a marine touch with the addition of perfectly cooked lobster.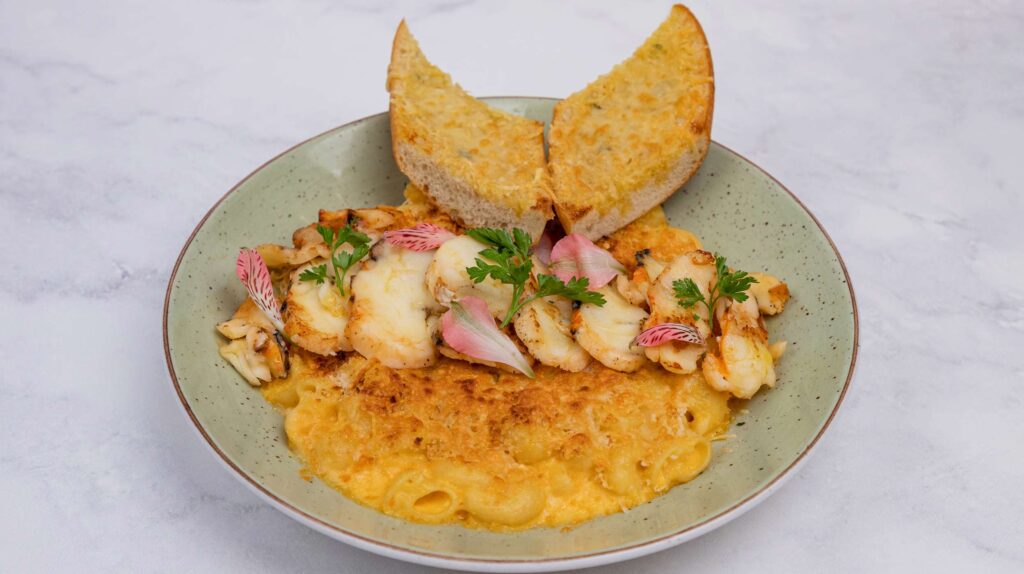 At Fred's, we guarantee that each dish will generate unforgettable sensations, captivating all our guests in a unique way.
Find out more about our fascinating gastronomic proposal through our social networks and book now to not miss an unparalleled experience in the best seafood restaurant in Cancun.